january 2020 - hoi an
Tropical Retreat: Heal What Hurts Practice
Tropical Retreat: Heal What Hurts Practice
11 - 17 January, 2020
(7-days, 6-nights)
Hoi An, Vietnam
Heal what Hurts Practice — a transformational retreat for body, mind and spirit
Let art, yoga and meditation bring deep healing and peace to your nervous system. This is your healing sunshine break, far away from the darkness of winter. Join Maria and Brant, of the Breath of Life Yoga School, in a tropical oasis in the ancient coastal town of Hoi An, in Vietnam.
HEAL YOUR EMOTIONAL TRIGGERS, HEAL YOUR RELATIONSHIPS
Imagine this. You are going along just fine, feeling peaceful and grounded when suddenly someone in your life says or does that terrible thing that sends you into an emotional tailspin. You feel an immediate tightness in your throat, chest, or belly. Your breath feels short, your heart rate goes up. Within minutes you have elevated cortisol and adrenaline in your blood. To use a modern term: you are triggered. Your sympathetic nervous system is activated; your body is in reaction and soon the rest of you will be too. You lash out in self-protection, you say things you wish you hadn't, you attempt to make your inside feel better by fixing the other person so that he or she understands that they must never do that terrible thing again. Sound familiar? Here is the good news: You CAN address this emotional chain-reaction and achieve lasting awareness and a much, much greater capacity for dealing calmly with emotional trigger situations. Heal What Hurts Practice will teach you how.
book with yoga in vietnam and save $150 usd
(details below)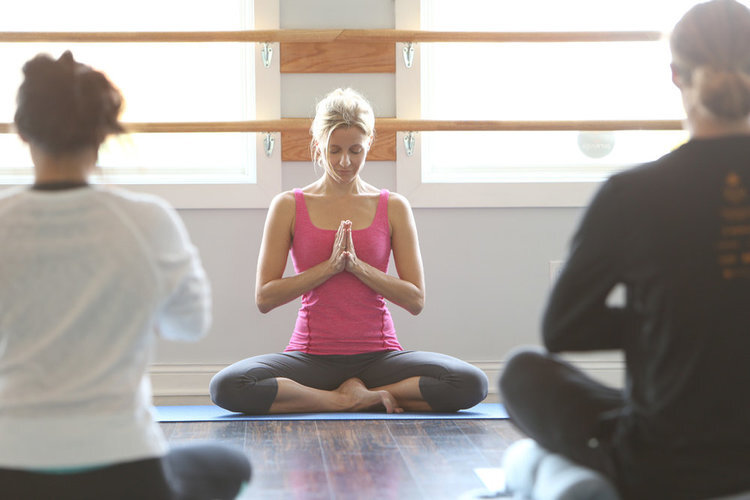 Benefits
Heal what Hurts Practice is a combination of therapeutic yoga, felt sense meditation and artistic exercises that all serve to heal your nervous system at the deepest level.

You will learn practical Relationship tools that will last you a lifetime and that you can use whenever you feel triggered or reactive.

You will establish tecniques for cultivating the inner peace required to shift from reaction to response.

You will reconnect with your inherent childlike creativity which will energize, empower and inspire you. Learn how to use simple artistic exercises to ground yourself and become present in the moment. No prior experience with art is needed for any of the therapeutic art exercises. They are just fun!

You will relax into a caring community of kind students, who just like you have been hurt and want to heal.

You will learn to turn off your inner editor and inner critic that only leaves you feeling anxious and inadequate. Learn to be kinder and more compassionate to yourself.

Deeply unwind in tranquil nature; rest, restore and become the relaxed you that is truly in sync with yourself.
Heal what Hurts Practice is truly a milestone and a gamechanger. It essentially shines your own Light of Awareness deeply into less conscious areas of your psyche, clarity arises and transformation inevitably follows.
To effectively address and heal reactive emotional wounds that interfere with your relationships, it is necessary to make inner room for a new way of responding. This requires that you take some time away from the go-go-go of your daily life so that you can approach these tender places with compassion and patience in a safe space. When you identify the true source of your reactivity, you can begin the sacred process of softening, releasing and deliberately rewriting the negative script. With the tools of therapeutic soma yoga, deep relaxation, meditation, and artistic exercises, you will release the blocked life force and truly open up to a new chapter of your life.
Therapeutic Practices
Deep guided mindfulness meditation, heal what hurts meditation and visualizations
Pranayama and therapeutic soma yoga

Introspection, journaling and sharing

Artistic exercises that help you 'change the channel' away from the anxious mind-chatter
The artistic exercises led by artist, Brant Kingman will give you the ability to see and express parts of yourself which you may not be able to articulate verbally. These exercises will show you that you know more about yourself than you can articulate verbally.
There are no pre-requisites for this retreat. You do not need any prior experience with art, yoga and meditation to benefit in a deep way from the therapeutic practices.
WHAT'S INCLUDED
6x nights accommodation at a boutique hotel lodging (all the rooms are magnificent). First come first serve.

Breakfast

Daily Meditation

Daily Therapeutic Soma Yoga

Daily Art workshops

Transportation to and from the airport
what's not included
International or domestic airfares/bus/train tickets to Hoi An, Vietnam (Da Nang International Airport is the closest airport)

Lunch and Dinner — very reasonable restaurant at the hotel and easy access to the town of Hoi An for many culinary options

Travel insurance

Visa fees

Please bring: a 9 x 12 inch notebook, and a pocket-sized notebook and a set of at least 12 watercolor pencils (click here for the suggested set)
Accommodation & Rates
Hoi An is a city on Vietnam's central coast known for its well-preserved Ancient Town, cut through with canals. The former port city's melting-pot history is reflected in its architecture, a mix of eras and styles from wooden Chinese shophouses and temples to colorful French colonial buildings, ornate Vietnamese tube houses and the iconic Japanese Covered Bridge with its pagoda.
Nestled on the banks of the Co Co river, An Villa is a peaceful tropical oasis in beautiful Hoi An. If you are looking to de-stress in serene, natural surroundings, then An Villa is your perfect choice. This boutique resort appeal to cultured travelers who appreciate open spaces, serene nature and artistic detail and who share an interest in creating ecologically sustainable travel experiences. Shaded by palm trees and lush gardens, backed by natural ponds and centred around a cooling swimming pool, An Villa is the perfect place for a healing retreat. Located mid-way between the beach and the World Heritage listed ancient town of Hoi An, An Villa provides easy access to beaches that provide safe swimming for most of the year and many other local attractions. Each uniquely designed studio or villa comes with a private garden or terrace and a well-equipped kitchen, inclusive of coffee/tea maker and private sitting area. Strong WiFi and plenty of books or board games for you to enjoy. The majority of the staff live on the premise and welcome you warmly into this home like villa like an honoured guest.
$1,350 usd / per person
Discount for sharing a room and/or bathroom. Inquire below.
SAVE $150 USD when you book through Yoga in Vietnam. Keep scrolling.
Exclusive Discount
Book through Yoga in Vietnam and claim an exclusive $150 USD discount:
with yiv discount: $1,200 usd / per person
To save your mat, a non-refundable deposit of $216 USD (18%) is required per person. The remaining balance is due directly to the organizer.
About the Retreat Facilitators
Born and raised in Copenhagen, Denmark, Maria has practiced and taught yoga and meditation in Europe and the United States for over 25 years. She specializes in therapeutic yoga practises that help students release deep seated physical and emotional anxiety and wounding. Maria is the founder and Director of Breath of Life Yoga Scool offering yoga and meditation teacher training as well as Heal what Hurts practice. Maria also runs the 200-hour yoga teacher training program at Saint Paul College as well as the Mindfulness program for the Gateway to College program serving at-risk-youth in the St Paul school district.
Minneapolis based artist Brant has worked as a professional artist for over 30 years. Brant's artistic endeavors range from bronze sculpture to painting and drawing. His Roll On paintings were featured in an international invitational exhibit at the National Museum of Vietnam in Hanoi in 2014, he did a performance painting at MoMA's PS1 in 2017 and his poetry paintings were exhibited at the Museum of Modern Art in NYC in 2017-18. Brant will help you recognize your own visionary capacity on this retreat. His exercises enable you to use drawing as a meditative tecnhique which help you visualize your inner emotional state while simultaneously connecting yourself to your surroundings. Please bring: a 9 x 12 inch notebook, and a pocket-sized notebook and a set of at least 12 watercolor pencils (click here for the suggested set)